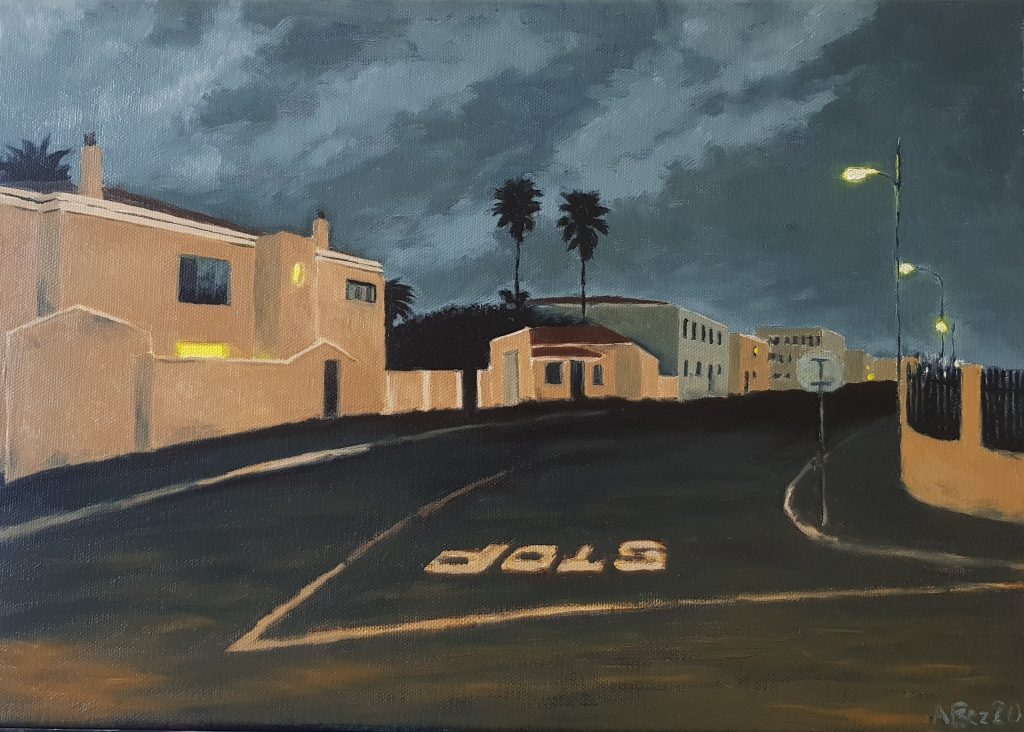 Title: "Riku en Jackie se lang inrypad", by Andries Bezuidenhout, oil on canvas, 29.5×41.5cm.
The view from Riku and Jackie Lätti's house in Strand, Western Cape. The title refers to the two Afrikaans musicians' "long driveway". The street dead-ends in the entrance to their house, so when driving up to their house it is almost like driving down a very long driveway. Riku has been assisting Andries with the mixing and arrangements of a new album.
Price: Not for sale.